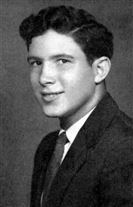 Robert Edmonson Holley
Date of death, March 20, 1975

ROBERT E. HOLLEY - Remains arrived in Nashville at 4:00 p.m. Tuesday and was conveyed to Marshall-Donnelly and Combs, leaving at 9:30 o'clock, Thursday morning for St. Ann's Catholic Church for Requiem Mass at 10:00 o'clock. Honorary pallbearers: Employees of the Holley Company, and Ned Moran, Mike Hand, Charlie Priest, Kneeland Prince, Johnny Swak, Jackie Jackson, David McNeese, Mike Argo, Mike Kerr and John Bills. Active pallbearers: Tom Walker, Red Hayes, Allen Marlen, and Walter Bates, Ray. Dye, Ray Watson, and Paul Harrell. Interment Harpeth Hills Cemetery. The Rosary was recited 7:00 Wednesday evening. Bobby Edd was born and, reared in Bruceton and was the son of Waitstall Holley and the late Ruth Lee.Eakin Holley and. was a 1955 graduate of Bruceton Central High School. His grandparents were the late Mr. and Mrs. H. C. Holley of Bruceton and Mr. and Mrs. Louis Eakin of Bruceton.

Survivors were his wife, Mrs. Hazel Bowles Holley; son, Michael Holley, daughter, Teresa, Holley; Father, Waitstall Holley, Bruceton, and other relatives.