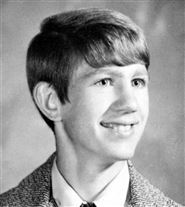 Michael Keith Higdon
October 16, 1956 - December 20, 2022

Mr. Michael Keith Higdon, 67, was born October 16, 1955, in Bruceton, TN to the late Onis Higdon and Clydine Hicks Higdon. He departed this life on Tuesday, December 20, 2022 at his home. He was retired maintenance for I.E. Dupont and a Baptist in faith .

He is survived by his wife of 25 years Carla Mullins Higdon of Hollow Rock. One son Matthew Callins of Bruceton, One sister Joyce Ann Medlin of Eads. 3 grandchildren Connavar Callins, Matthias Vick and Logan Callins .

Funeral services will be held Thursday, December 22, 2022 at 10:00 AM with burial to follow in Crossroads Cemetery. Visitation will be held Wednesday, December 21 from 4:00PM till 8:00 PM and Thursday, December 22 from 8:00 AM till service time at 10:00 AM.