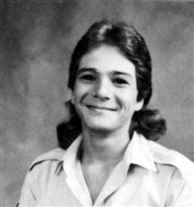 Kenneth Andrew Baker
Died before graduationg. This is a picture of his junior year.

Kenneth Andrew Baker
July 10, 1971 - May 31, 1988

Services for Kenneth Andrew Baker, 16, were at 2 p.m. Friday, June 3 at Prospect Baptist Church with Rev. David Bayer officiating. Burial was in Prospect Cemetery.

Mr. Baker, a student at Central High School, died Tuesday afternoon, May 31 after an Automobile accident on New Hope Road in Carroll County.

He was the son of Marzell Baker of Huntingdon. He also leaves three sisters, Sandy Williams of Hollow Rock, Donna Murphy and Kathy Himes both of Huntingdon; a half sister; Geri Lynn Baker of Huntingdon; two half brothers, Jerry Autry of Clarksburg and Jerry Eugene Baker od Camden; and his grandmother, Mary J. Baker of Hollow Rock.