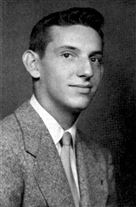 Wright_Bobby_Louis_pres.jpg
Robert Lewis Wright
President

Robert Wright, (Bob) age 78 of the Tellico Village Community passed away August 5, 2015.

Bob was a member of the Community Church at Tellico Village.

Born in West Tennessee in the small town of Bruceton, Bob was an only child, but had close relationships with the large Wright family of cousins, aunts and uncles. He was an avid sports fan, having played football and basketball and was a life long U. T. fan.

After graduating from General Motors Institute in 1959 in Flint, MI with an industrial engineering degree, he worked with the Dupont company for 34 years.

He was very active in serving Tellico Village by his involvement in the POA activities and the planning of facilities. He was a tennis player and an avid hiker.

Bob loved being a grandfather and did his best to indoctrinate the children into the "Big Orange" culture.

Preceded in death by his parents, Harry and Rose Wright.

Survivors include his wife of 54 years, Linda Wright; daughters Sherry Jarymovych (Roman), Jill Lincoln (Larry) and Stephen Wright (Stacy); grandchildren Brittany, Holly, Sarah, Lindsay and Brian.

A Celebration of Bob's Life will be held on Friday, August 21, 2015 at 11 a.m. at the Community Church at Tellico Village. The family will receive friends immediately following the service.

In lieu of flowers memorials may be made to the Child Advocacy Center of the 9th Judicial District or The Community Church at Tellico Village.

Special thanks to my dear friends who gave me strength and helped me get through this difficult and sad time.

Click Funeral Home & Cremations - Tellico Village Chapel is serving the family of Bob Wright.