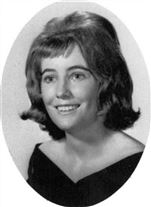 Mary Alice Willis

Mrs. Mary Alice Hoskins
November 28, 1945 - February 27, 2012

Mrs. Mary Alice Hoskins, 66, of Bruceton, Tennessee passed away Friday, February 24, 2012 at the Jackson Madison County General Hospital.

Funeral services will be conducted on Monday, February 27, 2012 at 11:00 AM in the Chapel of Chase Funeral Home. Interment will follow in the Mt. Carmel Cemetery. Bro. Leonard Greer will officiate the service.

The family will receive friends in the Cherry Wood Room of Chase Funeral Home on Sunday, at 5:00 PM and on Monday from 8:00AM until time of service.

Pallbearers who will serve are Morris McDaniel, Scotty Willis, Andrew Willis, Jeremy Willis, Tommy Davis, and Chris Sauls.

Mrs. Hoskins was born November 28, 1945 in Carroll County, Tennessee to the late Pink Willis and Hazel (Martin) Willis. She was a clerk at the Swifty T Convenience Store in Huntingdon. She was preceded in death by her sister, Linda Willis and an infant child.

She is survived by her husband of 48 years, Jerry Hoskins, two daughters, Lori Hoskins and Kim Hoskins both of Bruceton, one son, Tim Hoskins of Jackson, Tennessee, five sisters, Carolyn Rogers of Milan, Ann Sauls, Connie Ketchum, and Janice Manford, all of Bruceton, and Janet Patterson (husband Danny) of Huntingdon, two brothers, Randall Willis and Grant Willis (wife Patsy), both of Bruceton.