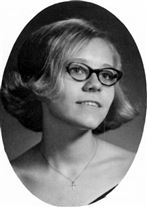 anderson_cheryl_tucker.jpg
Cheryl Tucker Anderson

Cheryl Lynn McCormick
1951 - 2020

Mrs. Cheryl Lynn McCormick, age 68 of Dyer, Tennessee, passed away from this life on Sunday, April 26, 2020, at home. Graveside services for Mrs. McCormick will be conducted on Tuesday, April 28, 2020 at 2:00 pm at Bobbitt Cemetery with Bro. Tony Smith officiating. Interment immediately will follow. Due to the health and safety for the family, and general public, we are implementing the guidelines and Executive Orders of the President and Governor. We thank you for your understanding.

She was born May 18, 1951, in East St. Louis, IL; the daughter of the late Lloyd & Lois Smith Tucker. She was a loving mother and grandmother; and member of Dyer Cumberland Presbyterian Church.

She is survived by her children, Stacie Fernandez (Jayson), Cheri Draper (Bradley); siblings, Najie Culley, Ronnie Stovall; five grandchildren, Sunny Green, Jon Adam Green, Aubree Green, Ace Young, Cash Young; four step grandchildren, Jayleigh Draper, Bradson Draper, Hudson Fernandez, and George Fernandez. She was preceded in death by her husband, Ricky Dale McCormick, and her parents.

Karnes & Son Funeral Home is honored to serve the family of Mrs. Cheryl Lynn McCormick.