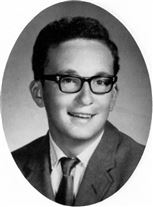 roberts_daniel_morris.jpg
Daniel Morris Roberts
October 7, 1952 - August 12, 1999

Daniel M. Roberts, truck driver, died Thursday, August 12 at Baptist Memorial Hospital in Huntingdon of heart disease. He was born October 7, 1952 in McKenzie to Sara Cossett Roberts and the late L. D. Roberts. He was a member of the Bruceton First Baptist Church.

Other survivors include his wife, Diane Bermess Roberts of Bruceton; two sisters, Martha Lowe Noles of Buena Vista and Martha Pickett Vaughn of Huntingdon; three brothers, Billy Roberts of Hollow Rock, Carl Roberts of Bruceton and Jimmy Roberts of Camden.