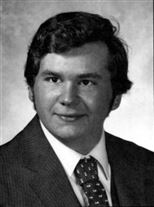 pekarchick_thomas_michael.jpg
Thomas Michael Pekarchick
Thomas Michael Pekarchick, Jr
August 02, 1963 - February 02, 2021

Mr. Thomas Michael "Mike" Pekarchick, Jr. 57, was born on August 2, 1963 in Bruceton, TN to the late Thomas Michael Pekarchick, Sr. and Brenda Mae England Pekarchick. He departed this life on February 2, 2021 at his home.

He was a welder for Van-Guard. He is survived by 3 sisters : Dana Pekarchick of Bruceton, TN, Dawn Pekarchick of Cosby, TN and Michelle Johnson of Farrgutt,TN. 3 nieces Chenoa Allen, Quanah Allen and Brenna Johnson 1 nephew: Nocona Allen Cremation was chosen. The family will likely have a memorial service at a later date .