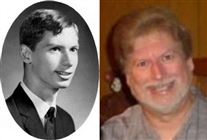 Philip_Doss_McMillin-obit.jpg
Philip McMillin
May 15, 1951 ~ September 28, 2022 (age 71)

Mr. Philip McMillin, 71, of Oakfield, Tennessee passed away Wednesday September 28, 2022 at his home.

Funeral services will be conducted 3:00PM Wednesday October 5, 2022 in the Chapel of Dilday-Carter Funeral Home. Interment will follow in McAuley Cemetery.

Mr. McMillin was born May 15, 1951 to the late Herman McMillin and Elsie Ungurean McMillin. He retired from TVA and served in the Army and Navy. Preceded in death by his wife Kay McMillin.

He is survived by one daughter Amanda Howell of Gleason, Tennessee; three sons Steven McMillin of Trezevant, Tennessee, David (Penny) McMillin and Jonathan McMillin of Gleason, Tennessee; one brother Dennis McMillin of Ashland City, Tennessee; ten grandchildren and five great-grandchildren.

The family will receive friends at Dilday-Carter Funeral Home on Tuesday from 5:00PM until 8:00PM and on Wednesday from 2:00PM until time of services at 3:00PM.

Dilday-Carter Funeral Home in charge of arrangements 731-986-8281.